Welcome lucky reader, tonight you get three blogs in one or none if this draft doesn't come together…(came down to two albeit short and simple)
The topic I've been working on is based on 50 Things I Want To Do (And Will Do) In My Life — Vincent Carlos
Here's my own smaller list of 20 things that I want to do (and will do) with my life in the next 20 years.
Become a foster parent
Start a local women's support group/business
Shop ethically and economically
Create a lovely home environment for my family
More specifically – outdoor patio, bbq, reading area
Get involved in politics
Publish a weekly blog with a community of followers
Reach and maintain my goal weight
Stay married
Support my children through their lives specifically education
Work or volunteer for a charity
Go to Paris
Travel overseas, I'd love to do all the continents
Share my faith
Read on average a book a week
Buy a house
Be a philanthropist
Have a good reputation as a caring open person
Umpire a netball game
Make time for regular play with my children, catch ups with family and friends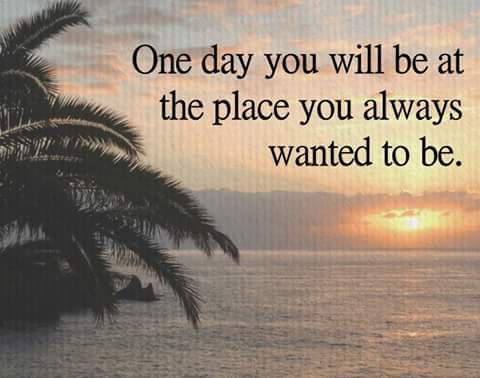 Then I saw this photo and quite happily came to the realisation I am exactly where I want to be. Life is good. I get annoyed and tired each day. But I have dreams and they feel completely achievable. I am in love with and thankful for Hubby. My children are my delight. I have a home, a job and financial security. I have been depression free for almost a year. I have a busy social life and still time (although never enough) for reading and relaxing. Seriously I have nothing to complain about. Sorry to be a snob and I know I'm tempting the universe but WOW I want to enjoy it while I'm here.
And whatever you do, in word or deed, do everything in the name of the Lord Jesus, giving thanks to God the Father through him. Col 3:17
What about you, do you have dreams to share? Are you in 'that' place, have you been there before or can you see it on the horizon?
I pray that 'he grant you your heart's desire and fulfill all your plans!' Ps 20:4
ps I've blogged before about my dreams collecting dust on the shelf and just wanted to share that I've taken action this week on #2 , looking for a partner in crime 🙂